Sabina Baciu
Sabina (1988) has a background in Communication and Media Culture, having graduated Cum Laude from Maastricht University with an MA thesis on the history of portraiture from the Renaissance to Facebook profile pictures. She is currently living in Bucharest where she is working as a Project Manager for the One World Film Clubs project http://www.cluburidefilmoneworld.ro/?lang=en– screening documentary films on human rights aimed at high-school teenagers.  Sabina's principle interests lie in visual culture, new media and cultural PR – She hopes to open her own photography gallery in Bucharest.  She is the leader of the Romanian National Network of the ECP YN. http://sabinabaciu12.me/
Agnieszka Cichocka
Art historian, photographer and European studies graduate. She is currently working at the Baltic Sea Cultural Centre (BSCC) in Gdańsk, Poland, as a Specialist in Creation and International Relations Department. BSCC is a public cultural institution which promotes culture and organizes local, national and international interdisciplinary projects. Agnieszka is a member of the Board at the Institute of Photography – a non-governmental organization which aims to promote photography and education in this discipline. Alongside this, she is involved in Active Citizens, initiated by the British Council. She is most interested in education through the arts and culture and enjoys creating workshops for children, helping them in developing their skills and she hopes to continue this work through similar initiatives. She is the leader of the Polish National Network of ECP YN. Her passion lies in art history, travelling and languages.
Stephanie Gaillard
Currently living and working in the UK, Stephanie has a First Class Honours degree in Art History and a passionate interest in international relations and cultural diplomacy. After completing a thesis which examined contemporary art's position in the face of globalisation, she joined an international relations and foreign policy think tank. Stephanie now works in the art world and regularly attends international art fairs and seminars.  Alongside her involvement in the ECP YN, she has been instrumental in developing an association which aims to argue the social benefits of the arts and raise concerns about future communities in a world of budget cuts within the cultural sector. Her hopes are to produce and develop international cultural projects and artistic initiatives which exemplify the arts' ability to develop enlightened, civilised and engaged attitudes.
Antje Kohlrusch (founding member and advisor for the ECP YN)

Antje is an experienced cultural project and communications manager, based in Berlin, Germany. She graduated in German Philology, Finn-ugric Philology and sociology at the university of Göttingen and achieved her postgraduate degree in cultural management with a focus on PR, cultural marketing and communications. She worked as an editor at a publisher's house before working for the Robert Bosch foundation in Debrecen, Hungary. She built up the Cultural Forum Debrecen, organising events, concerts, exhibitions and workshops for the local community. Returning to Germany she took up the post of Project Manager for the international reformation jubilee "Luther 2017".  Currently, she is undertaking thesis research on the subject of theatrical communications. In addition to this, she remains active in developing projects in the cultural sector.
Judit Plana
Judit is born in Barcelona but is currently based in London and recently graduated on a BA(Honours) Arts Management at the London South Bank University. She has developed music studies throughout all her life and performed in choirs since she was a child. One of her first projects was as a General Manager for a young theatre company, co-founded with a group of friends which is currently a very healthy professional Theatre Company based in Barcelona. She has also been conducting children choirs and maintained her activity in adult choirs both in Barcelona and currently with The City of London Choir.
During her studies she did several internships, with a very positive experience at British Youth Opera, coordinating a project for the National Theatre in London in collaboration with the London South Bank University and as a Development Manager for the London Arts Orchestra. Currently she is developing a project for the London Sinfonietta with a group of young artists and composers. Also interested in cultural politics, she is also currently a member of the London coordination team of "Horitzó Europa". It is a proEuropean association legally based in Catalonia, that fosters the debate about European and International matters and seeks to give an understanding to citizens to boost their participation in political, economical and social debates about the future of Europe.
Johanna Suo (founding member and coordinator for the ECP YN)
Johanna initially entered the culture arena through acting. For several years she pursued a career as a theatre actress in Sweden and has always been a cultural entrepreneur. Whilst in Stockholm, she was key in creating the theatre Scenen Pipersgatan 4 in 2001, where she was Artistic Director. She also started a theatre company, Theatre Overground, with which she managed a long-term project concerning contemporary Swedish texts and writings. This project resulted in 6 plays which were staged in Sweden.
At the beginning of 2005 Johanna moved to France to direct a cultural exchange/stage performance for a collaboration with the Swedish Institute in Paris.  In 2008 she initiated Innovation Culture Europe (ICE). This cultural association has the aim to improve knowledge between European countries and cultures and to encourage values, such as awareness, engagement and openness through art and cultural projects. Johanna is the initiator of the large-scale exhibition project United States of Europe – a travelling exhibition about European Identity and Europe today, coordinated by the Goethe-Institute in Paris where Johanna also works as Project Manager. Johanna is Swedish and splits her time between Paris and London. Since July 2013 Johanna works actively with the development of the "Empowerment Project" (working title) for the ECP YN.  Website references : www.ice-eu.net, www.go-use.eu
Stephania Xydia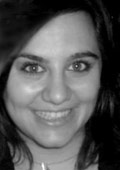 Born in Athens and raised in Luxembourg, Stephania Xydia is fluent in five languages and has accumulated professional and academic experience in Europe, the USA and South America. She has graduated from the European School of Luxembourg and Cambridge University with distinction, completing her BA research project on European Identity & Citizenship. After spending a year in Spain and Latin America, she pursued an MA in Cultural Policy and Management at City University in London where she developed a special interest in EU Cultural Policy and Cultural Diplomacy. She has completed her MA thesis on contemporary Greek Cultural Policy and is now the Managing Director of Elliniko Theatro (www.ellinikotheatro.org). Stephania is the leader of the Greek National Network of the ECP YN.
Steven Walter
Steven is a cultural entrepreneur and performing cellist currently based in Berlin. Born in 1986 and raised near Stuttgart, Steven discovered his passion for classical music at an early age. He started playing the cello at the age of 8 and soon began performing with various ensembles. After graduating, Steven studied the cello in Oslo and Detmold. He has performed as a soloist and chamber musician at many venues throughout Scandinavia and Europe. He has received invitations to several international Festivals, e.g. International Chamber Music Festival, Egersund International Chamber Music Festival, Tónlistarhátíð unga fólksins in Iceland, Idyllwild Festival, Markgräfler Herbst and Podiumfestivalen Haugesund. He is a member of the International Mahler Orchestra as well as a founding member of the Badische Kammerphilharmonie. In addition to his performance career, Steven is an engaged cultural entrepreneur and manager. He founded and is currently the artistic & managing director of the PODIUM Festival Esslingen (Germany), a very successful innovative European chamber music festival. In recognition of his work as an innovative music promoter he has received a prestigious ECHO Klassik Award in 2010. Steven is the leader of the German National Network of the ECP YN.